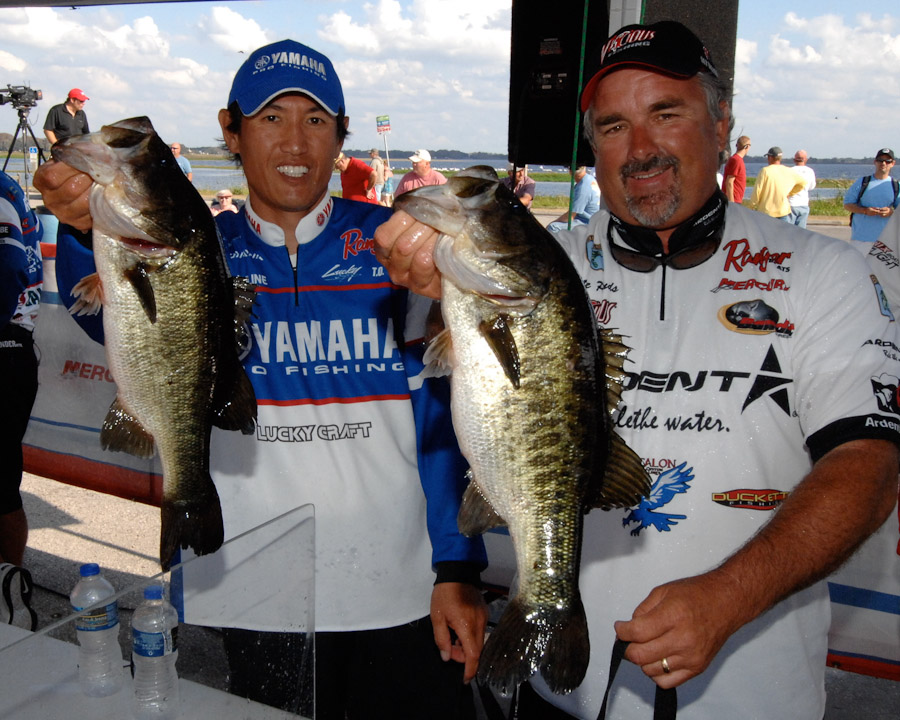 Team – Takahiro Omori and Pete Ponds
Day 1: 17.71 lbs
Day 2: 13.46 lbs
Day 3: 12.08 lbs
Total Weight: 43.25 lbs
Finish: 12th
I had a great time teamed up with Pete Ponds competing PAA team challenge at Lake Toho last week. We caught a lot of fish but no kicker. I'll be move to FLW Open at Lake Okeechobee. Official practice starts 2/5 and tournament starts 2/9. Good to be stay Florida this time of the year and I'll enjoy warm weather for sure.