Who is the odds-on favorite to win the Classic?
That's Omori
GREENVILLE, S.C. — The final day of the GEICO Bassmaster Classic presented by GoPro on Lake Hartwell is shaping up to be a free-for-all with a handful of former Classic champions sitting atop the standings with the coveted trophy and $300,000 first-place prize well within their grasp.  Read the rest over on Bassmaster.com >
Classic: Final practice launch
Classic Practice on Lake Hartwell
Guess the winning weight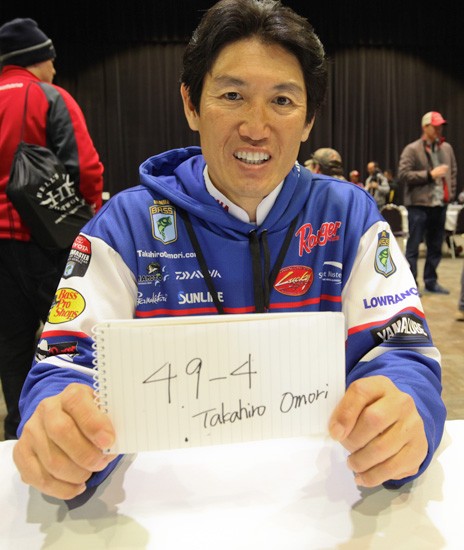 Classic: Day 1 launch
Classic: Day 3 on the water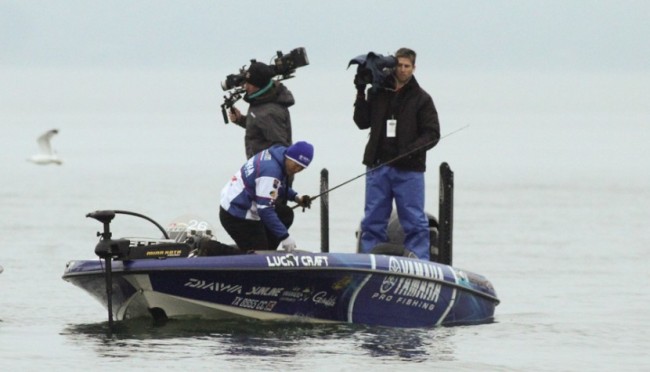 Classic: Day 1 weigh-in
See Omori on the water during second day of competition
GoPro: Takahiro takes the lead on Day 2
Day 2 with Tak
Classic: Day 2 weigh-in
Day 3 Omori with a limit
Omori just boated his 5th keeper of the day and that gives him about 11-12 pounds according to his cameraman. He is approximately a pound or so behind Casey Ashley, unofficially.
Day 3 On the water with Omori
2015 Classic: Final weigh-in